Great Gifts For Tech Lovers
Gifts for technologists don't have to be boring. Our tech gift guide offers fun and thoughtful options for your geeky friends and relations.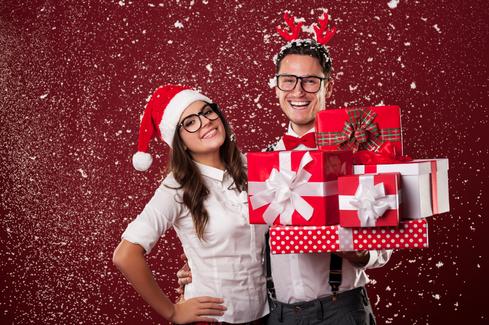 On your marks, get set, go! The 2015 holiday shopping season is upon us, and most Americans will be parting with some cash in an effort to please and surprise the loved ones on their lists. If you are shopping for technologists, the options are almost limitless, thanks to all the gadgets and gizmos on the market.
Electronics will make up 60% of all holiday shopping this season, according to Adobe Digital Index. And because technology has become a common gift for virtually anyone, you'll have to think harder to find a gift that's truly worth giving. Really, an iWatch or the $49 Amazon Fire -- while sure to be popular gifts for the masses -- show no creativity on your part.
So get thinking, and get shopping. You don't even need to leave your sofa to get the best prices. Although retail experts often advocate waiting until the last minute to score the best deal on your purchases, that may be changing as customer habits evolve. In fact, Adobe predicts that online prices should hit rock bottom on Thanksgiving Day, rewarding shoppers with an average discount of 27%.
Even those of us who shop on Thanksgiving Day may be starting late in the game. The National Retail Federation reported that 60% of Americans began checking items off their lists in mid-November. In addition, it expects 135.8 million consumers to shop on Thanksgiving weekend, with another 50 million joining in the fun on Cyber Monday.
So warm up your laptop and settle in with a piece of pumpkin pie for some serious tech-centric shopping. On the following pages you're sure to find the perfect gift for the special geeks in your life.
(Image: gpointstudio/iStockphoto)
Susan Fogarty has almost two decades of experience writing and developing content for IT professionals, especially those deeply involved in enterprise network infrastructure. She previously worked at TechTarget, where she spent 11 years, six as the Editorial Director of its ... View Full Bio