10 Most Powerful Supercomputers On Earth
The biggest, baddest computers in the world have been revealed, ranked by performance.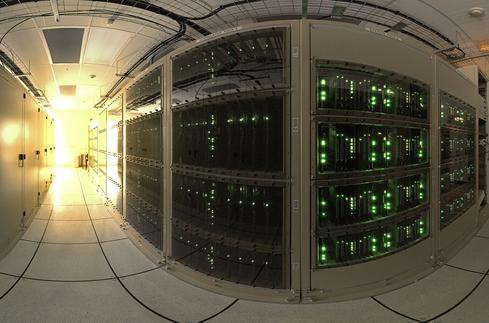 The current list of the most powerful computers was unveiled at the SC15 conference in Austin last week, revealing that development in high-performance computing has largely plateaued, but China is making strides compared to other countries.
For the sixth consecutive time in the twice-yearly TOP500 list of the most powerful supercomputers in the world, Tianhe-2, developed by China's National University of Defense Technology, retained its position as the world's number one system. The second spot was held by Titan, a Cray XK7 system installed at the US Department of Energy's Oak Ridge National Laboratory.
The TOP500 organization measures performance using the Linpack benchmark, which quantifies how fast a dedicated computer system can solve a dense system of linear equations. Tianhe-2, which translated means Milky Way-2, achieved 33.86 petaflops on the Linpack benchmark, almost twice as high as the second-ranking Titan's 17.59-petaflop score.
The top 10 machines on the list have been fairly stable in recent years, allowing only two new systems into the highest ranks for this fall's edition. These include the Trinity supercomputer jointly deployed by the US Department of Energy's Los Alamos and Sandia national laboratories, and the Hazel Hen system installed at the Höchstleistungsrechenzentrum Stuttgart.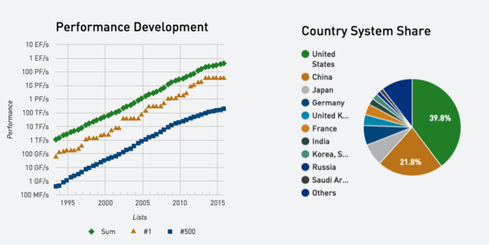 The overall list of 500 shows some significant changes since July's rankings. China nearly tripled the number of systems on the list, jumping from 37 up to 109 supercomputing sites. Although it boasts half the systems in the top 10, for total systems the United States fell to the lowest since the list was started in 1993, dropping from 231 in July to 200 at present. The European share also declined from 141 in the last list to 108 systems today.
Read on for details on the biggest, baddest computers on earth.
Susan Fogarty has almost two decades of experience writing and developing content for IT professionals, especially those deeply involved in enterprise network infrastructure. She previously worked at TechTarget, where she spent 11 years, six as the Editorial Director of its ... View Full Bio