7 Storage Trends That Will Transform Your Data Center
With so much change and innovation in the storage industry, it can be hard for an IT pro to keep up. Here are key technologies and trends that are poised to radically alter data center storage.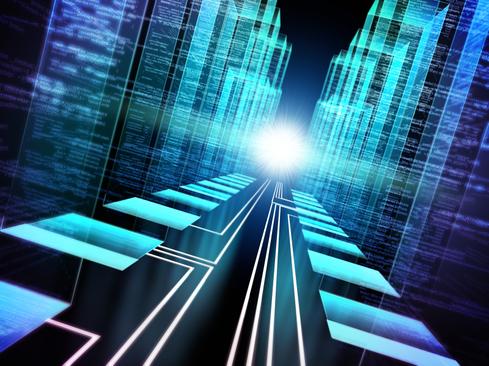 After years of inertia, the storage industry is evolving at its fastest pace in three decades. This is creating the prospect of vast change in the data center and a much better value proposition for IT pros.
One of the hottest trends in the storage industry is the fast evolution of flash. Most of us have heard of 3D NAND, which promises to boost capacity and lower prices. This approach builds gates vertically, which means that more cells get packed in a given die. It's still early days and there are layer alignment issues to overcome, but this means that vendors can hold die features size while increasing capacity per die by large factors.
With these advances, primary storage is rapidly becoming flash territory. Hard disk drives are way too slow. There are several approaches to this. On the one hand, we are moving towards direct-connected in-server storage and ultimately will be interfacing with ultra-fast NVMe drives via PCIe. On the other hand, all-flash arrays provide millions of IOPS and are aimed at solving shared-data problems.
At the same time, alternative technologies are challenging flash. For example, Intel and Micron just announced a new, fast alternative to flash which will bridge the speed gap between flash and DRAM. This XPoint technology promises to revolutionize computing by providing a mechanism for persistent RAM memory on computer systems. Details are still hazy about what core technology is used to store data, while software implications are very complex, but a world of large in-memory systems looks to be just over the horizon.
Other trends aiming to shake up the staid world of storage include open source code and white-box storage. With hardware almost universally converged on COTS, software portability and system integration barriers are falling. The reliance on very expensive vendor-integrated solutions is unnecessary today, leaving the door open for low cost whiteboxes as appliances and drives bought at low distribution prices. It's worth noting that fast mid-tier SSD beat out enterprise hard drives on price at the distribution level, though that isn't the case with traditional vendors.
Software stacks are available from the open-source community to create powerful and well-featured storage solutions. We are seeing something of a Linux-type revolution in storage, which in the end will change the spectrum of vendors we deal with.
Continue on to find out more about these and other trends that are impacting data center storage.
(Image: Henrik5000/iStock)
Jim O'Reilly was Vice President of Engineering at Germane Systems, where he created ruggedized servers and storage for the US submarine fleet. He has also held senior management positions at SGI/Rackable and Verari; was CEO at startups Scalant and CDS; headed operations at PC ... View Full Bio