IPv6 Implementation Guide: It's Go Time
The time is now to deploy IPv6. Our guide covers protocol basics, IPv6 benefits, how to plan a dual-stack deployment, potential security issues and how to learn more.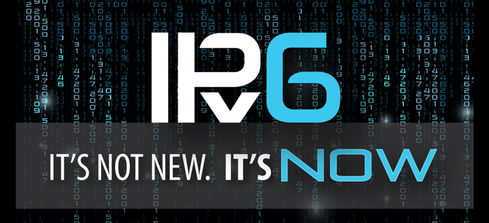 We've been talking about it for years, but now it's official: The American Registry for Internet Numbers (ARIN) has run out of IPv4 addresses. In late September, ARIN announced that it had issued the final IPv4 addresses in its free pool.
ARIN advised that users "usher in the next phase of the Internet by deploying IPv6 as soon as possible." Of course, networking experts have been encouraging IPv6 deployment for a long time, and enterprises have been quite resistant. However, IPv6 adoption has been growing much faster than most people realize. Google statistics show US users at nearly 22%, and that number is rapidly increasing. In addition, the Internet Society tracks Verizon Wireless at more than 72% IPv6 deployment, as measured by connections from users to five major websites that use IPv6 (Google, Facebook, Akamai, LinkedIn, and Yahoo).
Why do we need IPv6?
The IPv6 protocol was established because the number of IPv4 addresses was being depleted so quickly. The IPv6 protocol creates a 128-bit address, four times the size of the 32-bit IPv4 standard, providing infinitely more available IP addresses. This will accommodate all the smartphones, tablets and other computers on the network, but also the coming proliferation of Internet-connected devices including refrigerators, cars, and myriad sensors in homes, buildings and on IP networks.
Enterprises may not need to go IPv6 internally, but should consider that users will be accessing their publicly facing websites with devices using IPv6, especially if they're using mobile devices. Websites that haven't added IPv6 will perform more slowly when accessed by IPv6-enabled phones than those with IPv6 because the traffic will need to translated by a mobile operator.
Jeff Carrell, a consultant at Network Conversions and an IPv6 expert, advises enterprises to start implementing IPv6 is in their forward-facing systems, including their web servers, load balancers, and firewalls.
More core infrastructure applications are requiring IPv6, and at some point, major applications will stop supporting IPv4. IPv6 has been enabled now for about six years in most operating systems, and there are potential network design gains an enterprise can realize with IPv6 simply because of the new address size.
How different is IPv6 from IPv4? It's based on a colon-hexadecimal system, compared to IPv4 being dotted-decimal. Besides its 128-bit number vs. IPv4's 32 bits, it has no broadcast-type message. Those messages you know as broadcast in IPv4 are now link-local multicast. IPv6 also has a few other operational differences from IPv4.
Some technologists may believe you can simply "turn on" IPv6, but that's not case. You may not break your network, but there's a good chance some things will not work as they did before, or they'll work different (generally slower) providing a poor user experience.
(Images: ARIN)