8 Ways Star Wars Can Make You An IT Jedi
Follow in the footsteps of the Jedi Knights, and a technology master you shall become.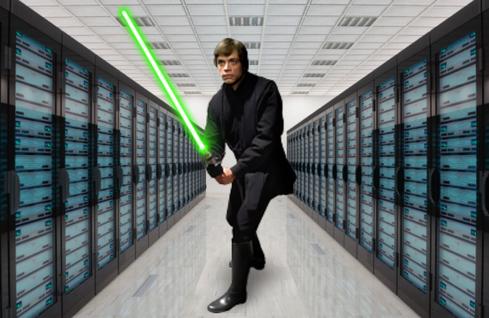 May the Force be with you. If you're like me, you grew up with that refrain as a constant reminder of the possibilities life has to offer. You idolized Luke Skywalker (even though Han Solo was cooler and better looking) and wanted to wield the mysterious power he channeled. This week, Star Wars: The Force Awakens premieres around the world, reminding us of those hopes and dreams, and initiating a new generation of fans.
We all may not be able to use the Force to blow up the Death Star or whisk away our opponents' lightsabers. But we can use the concepts behind it in everyday life, however humdrum it seems. If there is one thing Yoda would endorse, it's using the resources you have to fulfill your potential and find your true path.
Nowhere is this more applicable than in professional life. Our careers can always benefit from diligence and practice, especially in a field like information technology that requires constant learning and adaptation.
So if you want to succeed in IT, following in the footsteps of the Jedi Knights makes perfect sense: Be the rare professional who tempers faith in oneself with intense study, awareness of the surrounding environment, and an ever-expanding knowledge base. We've collected career advice from several of our Network Computing contributors that would make Obi Wan proud. Those who adhere to the following principles will become Jedi Knights of the IT realm -- and are sure to fly the fastest X-wing fighter and rescue the princess.
Susan Fogarty has almost two decades of experience writing and developing content for IT professionals, especially those deeply involved in enterprise network infrastructure. She previously worked at TechTarget, where she spent 11 years, six as the Editorial Director of its ... View Full Bio