5 Reasons To Upgrade Your Network Switch
With increasing wireless requirements and other pressures in today's IT environment, you might not want to wait until the next refresh cycle for that campus network switch replacement.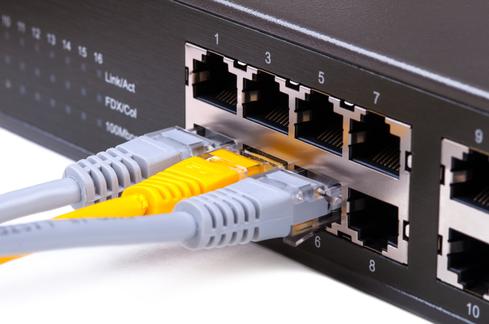 Campus network switches aren't updated as frequently as data center switches, but there are some good reasons why it may be worthwhile to upgrade now and not wait until the end of the regular refresh cycle.
Practically speaking, campus networking is wireless networking, and there are more devices connecting to the network. More devices mean more bandwidth requirements, and it's hard to figure out what the BYOD devices are going to be doing, whether it's just plain download bandwidth, something time critical like VoIP, or a sudden surge like Apple iOS version updates. And once end users are tied to a new way of using devices, network teams are often forced to adapt. BYOD not only means bring your own devices, but "because you're overly demanding"
New applications also may drive new wireless use. Retailers may work with hyper-location services to track where shoppers are, and perhaps even send notifications. These require more coverage for accuracy, and that means more ports on switches for wireless access points to connect to.
Speaking of watching over people, video surveillance is another key use of networks at the campus, and with 1080p (high definition) video rates. Because IP security cameras are mostly on, they consume plenty of bandwidth, as well as power that's supplied by Power over Ethernet.
And let's not forget the needs of IT departments themselves. New switches offer better management capabilities, such as the ability to treat all ports and switches in a unified way, even if switches are stacked or found on port extenders. These will help drive operating expenses down.
Security capabilities are often integrated with new campus switch platforms, and ESG's research shows that 41% of users look for modern capabilities such as security to drive campus networking upgrades.
Security is a key issue for the campus, since end users are the source for much of malware. Juniper's Unite architecture with Sky Advanced Threat protection and Junos Fusion Enterprise and Cisco's APIC-EM are a few of the new ways in which security and policy control are addressed.
Let's look at the reasons enterprises should consider campus switch upgrades, with supporting data, soon to be published, from recent ESG research. ESG surveyed 306 IT managers about key drivers for campus switch upgrades, allowing participants to choose three (so the total reflected in the following may not be 100%).
(Image: Kirshal/iStockphoto)
Dan Conde is an analyst at Enterprise Strategy Group covering enterprise networking technologies including software-defined networking, network virtualization, data center and campus networking, WAN optimization, and network performance management. His experience in product ... View Full Bio