5 Inevitable Trends That Could Cripple Your Network
In a recent report, Verizon and Forrester Research identified five technologies that will mean big changes for your network infrastructure. Consider yourself warned.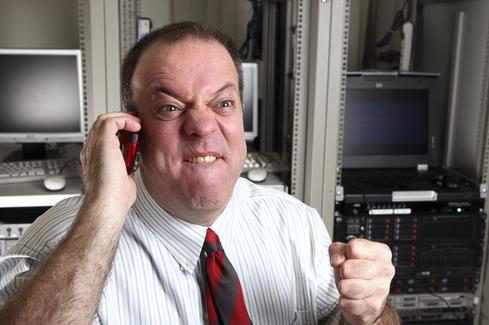 Now that the "perfect storm" of technologies is upon us, the enterprise network is coming into its own. Networking professional often report feeling underappreciated because of the emergence of technologies like virtualization and automation. But, when examined closely, the network is on the brink of a moment of truth. Enterprises that understand the importance and value of the network will invest in the technology and leverage their infrastructure in order to build entirely new capabilities and streams of revenue. Those that don't will fall by the wayside.
According to Verizon, the network has become "your business' central nervous system." We expect capabilities like ecommerce, quick tracking of products, systems and services, instant access, and cool customer apps and analytics. But none of that is possible without the network as the basic foundation. If the network isn't up to snuff, the business services won't be, either.
Verizon may hold this opinion partly because it makes a living running one of the largest networks in the world, but the sentiment echoes what we've been saying at Network Computing for years. The carrier commissioned Forrester Research to conduct a study about business challenges and IT transformation. In the resulting report, they conclude, "the network is arguably the single most important focus for enterprise technology investments in the next five years."
The network is a competitive advantage, but IT must help their business peers understand how that advantage can be exploited. IT pros are getting on board; nearly 80% of the 600 decision makers polled by Forrester said it is IT's responsibility to ensure the network can support their company's digital plans.
The Forrester survey identified five technologies that are already here or imminent for most companies, but that will require a bulletproof network to thrive and generate new business opportunity. Most of them (if not all) will seem pretty obvious individually. But take a moment to think about the combination of these effects on your network and how much your infrastructure can realistically handle.
(Image: darrenwise/iStock)
Susan Fogarty has almost two decades of experience writing and developing content for IT professionals, especially those deeply involved in enterprise network infrastructure. She previously worked at TechTarget, where she spent 11 years, six as the Editorial Director of its ... View Full Bio