Security Starts With The Network
With cyberattacks and data breaches on the rise, enterprises need to build their defenses on the foundation of a secure network.
The statistics are staggering: In 2014, Symantec estimated that over 348 million identities were exposed through data breaches and that each day nearly 500,000 web attacks were blocked. This incredible statistic is why it's so rare to go even a week without hearing of a successful cyberattack in the news.
The fallout from these breaches can be massive for companies; it severely impacts their success and brand reputation. It can quickly become a public-relations nightmare as customer and employee information is compromised. Meanwhile, revenue is lost as a result of service downtime.
Many industries, such as retail, banking, or healthcare, store large amounts of sensitive information; as a result, they are the primary target for an attack. It's no surprise then that IT departments and executives in these industries are very apprehensive about the security of their enterprise IT systems and network.
A 2015 survey conducted by Penn Schoen Berland and commissioned by Alcatel-Lucent found that protecting customer data was the top concern for large enterprises in these industries, ahead of increasing revenue or expanding into new markets. When considering security, 50% of large enterprises said they were extremely concerned about the possibility of unauthorized access to the network, and 43% were extremely concerned about potential data loss.
Unfortunately, no silver bullet can protect organizations from all cyberattacks or breaches. But enterprises can take steps to create a solid foundation that will increase the effectiveness of all other measures. And that foundation starts with a secure network.
One of the most important traits of a secure network is the use of encryption both during data transport and while storing data locally. Encrypting data at the network level is a must, but for those who want more security or have regulatory and compliance requirements to meet, encryption also should be implemented at the data link level. That makes an attack less appealing to criminals because the data is essentially useless if a breach does occur. Not encrypting data at either level is like leaving the safe open and unattended and just makes it easier to steal sensitive information.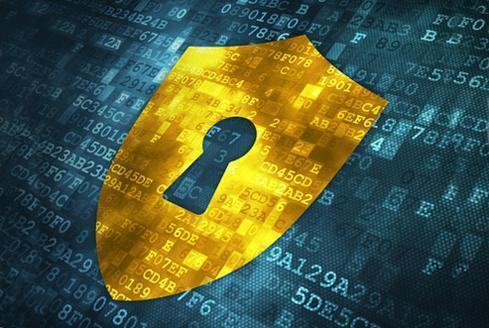 From there, a layered approach to security lets enterprises defend against more complex and sophisticated attacks. This approach reduces the vulnerabilities in the enterprise and ensures that if one layer falls, another is there to prevent an attack from succeeding. On the client side, antimalware software is crucial, but unified threat management systems should be installed as the primary network gateway defense solution for organizations. And both of these need to be updated and consistently managed to protect against new threats.
These perimeter defenses are crucial. But the introduction of mobile devices, wearables and the Internet of Things into the network is making the environment more complex and increasing the number of endpoints and potential vulnerabilities. Many of these devices are designed with innovation, not security, in mind. As a result, the well-defined perimeter is no more.
Security in this new world needs to be both layered and distributed, to protect every enterprise workload and all of the traffic already on the network, not just the small percentage that is seen by the perimeter. In complex and dynamic cloud environments, you need to secure and isolate virtual machines to limit the effects of the breach to a single VM in a single server. And by using a policy-based approach, enterprises can isolate parts of the cloud and automatically manage permissions to ensure data is protected depending on the sensitivity requirements.
Finally, it's critical to have an effective disaster recovery plan in place to make sure operations can continue in the immediate aftermath of the attack. As enterprises begin to shift from physical to virtual and cloud environments, it's important to consider the implications of a hybrid environment and the underlying infrastructure on security and disaster recovery.
Keeping security updated and maintaining the latest technology is important, but to truly be effective it must be built upon the foundation of a secure network.
Brendan Ziolo has almost 20 years of experience in the communications, network and security industries, having held senior roles at Sipera Systems, Certicom and TimeStep, where he was instrumental in building these companies and launching their product offerings. Today, ... View Full Bio