Internet of Things: 5 Real-World Reasons It's Not Going Away
Don't dismiss IoT as a technology of the future. We look beyond the hype and examine some of the ways enterprises are putting the IoT to work today.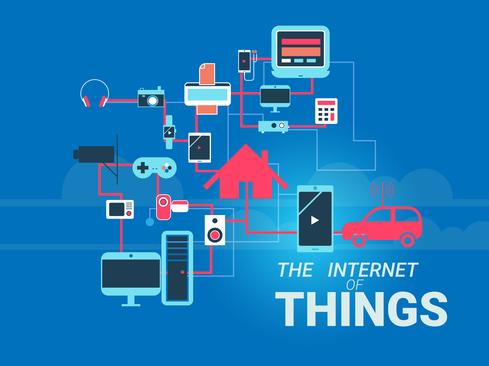 The Internet of Things is here to stay. That means a major transformation for many things, including the data center market, technologies, customers, and sales and marketing models -- not to mention the vast amount of revenue that will be generated by IoT product and service providers, which are projected to exceed $300 billion in 2020, according to Gartner. That will include an estimated 26 billion installed units -- such as devices, sensors, and many categories of connected things that don't even exist yet. And if that doesn't convince you, IDC forecasts that the worldwide market for IoT solutions will grow from $655.8 billion in 2014 to $1.7 trillion in 2020.
A lot of the talk revolves around futuristic claims that are easy to ignore. But, in fact, enterprises are implementing IoT projects today. Top enterprise use cases include connected cars, fleet management, remote asset management, building automation, building energy management, smart metering, connected healthcare solutions, connected retail store management, and smart warehousing.
In general, most enterprises adopt IoT applications not for pie-in-the-sky ideas but in pursuit of the perennial goal of saving costs. For example, they may want to reduce the use of electricity or gasoline, reduce the chance of theft or other criminal activity, or reduce the probability of factory equipment failure.
However, some enterprises are using IoT to develop new services. Construction companies are using IoT to launch collision-avoidance services to reduce accidents and injuries at sites, automotive manufacturers are embedding connectivity in their products so cars notify their drivers when it's time for tune-ups, and medical device manufacturers are launching new healthcare services with connected products.
You may be using IoT in your enterprise sooner than you think. Here we detail some of the practical ways IoT is growing today.
(Image: monsitj/iStockphoto)
Joyce Chutchian is editor and content strategist at JCF Communications. She has more than 20 years of experience in the information technology industry as an editor, managing editor, and writer.
Network Computing invites industry experts and members of the IT community to contribute advice and thought leadership. For more information and a copy of our contributor guidelines, contact us at [email protected] View Full Bio