Connecting The Internet Of Overlooked Things
Narrowband Internet of Things technology promises to unite the boring side of IoT, which may end up having the greatest effects on society.
The Internet of Things often brings to mind exciting innovations -- like self-ordering fridges and connected cars -- that will change the way we live. The true impact on society however, will arise from the ability to connect "things" we often overlook -- like gas meters, water gauges, or even trash cans -- even though the connections may go unnoticed.
While smartphone or 4G connectivity is what springs to mind when you think about IoT, the true glue for the next level of connected infrastructure is narrowband Internet of Things (NB-IoT) technology.
NB-IoT, originally called the cellular Internet of Things, is an emerging industry solution designed to enhance the global deployment of low-power wide area (LPWA) networks. Through licensed operator spectrum, in-band, guard band and standalone deployments, NB-IoT can provide connectivity to devices in hard to reach places without requiring much power to do so.
Low power, high impact
4G (and soon 5G) for mobile connections is important in today's digital world, but when it comes to connected infrastructure, a connection must be available almost anywhere without requiring much power. Monitoring devices like water and gas meters often lie in basements, inaccessible areas, and even underground pipes.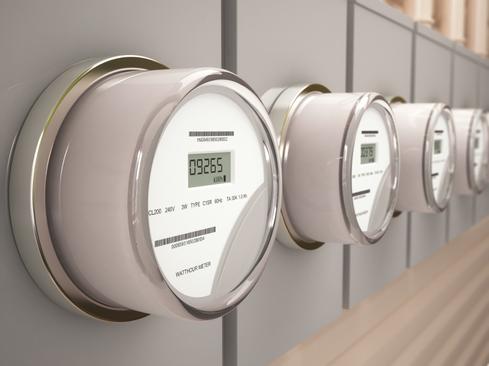 A connected water gauge placed in the middle of an electrical dam in the middle of a river cannot be expected to only work when there is solid mobile service. It needs to be able to operate efficiently at all times. And it shouldn't require high power, since it is likely used where it is not easy to swap out batteries.
This is where NB-IoT and LPWA technology come in, because they can provide a long-range mobile connection with low power consumption. This combination of connectivity and low-power needs means a utility company can install connected flow meters around a water distribution network to automatically detect leaks without worrying about whether or not the sensor will work.
Battery life and low install cost are also critical for connected parking sensors, a solution that is in demand from local authorities worldwide. These solutions reduce congestion and carbon emissions by informing drivers about the location of parking spaces.
Additionally, smart trash cans, which efficiently report when they are full, have the same need for long battery life communications hardware. These connected devices, while often hidden from the average person, form the basis of today's new connected infrastructure, and have a profound impact on our lives.
Leveraging NB-IoT
While The Internet of Things and M2M technologies show true potential to change the way we live, there is one key ingredient missing: standards. With IoT becoming more tangible for both businesses and consumers, industry-wide standards must be developed to ensure all devices can actually work together. The same goes for NB-IoT.
The focus on industry standards around NB-IoT is an ongoing evolution to ensure that its potential can be tapped at full scale. For example, NB-IoT is one of the systems in the GSMA's Mobile IoT Programme, which is promoting industry-wide alignment and engaging with early adopter customers.
Major vendors have laid the foundation for a new industry forum aimed at accelerating the ecosystem around NB-IoT technology. The NB-IoT Forum hopes to facilitate development and bring the technology to market as quickly as possible. The forum plans to create six new NB-IoT open labs around the world to focus on NB-IoT service innovation, industry development, interoperability tests, and product compliance certification.
NB-IoT has real momentum as a new technology to improve connectivity for billions more devices. With industry cooperation, we will able to realize its full potential.
Andrew Morawski is Head of M2M for the Americas at Vodafone.
Network Computing invites industry experts and members of the IT community to contribute advice and thought leadership. For more information and a copy of our contributor guidelines, contact us at [email protected] View Full Bio