UBM TECH EVENTS
Black Hat USA 2015
August 1-6, 2015 | Mandalay Bay Convention Center, Las Vegas
Black Hat - built by and for the global InfoSec community - returns to Las Vegas for its 18th year. This six day event begins with four days of intense Trainings for security practitioners of all levels (August 1-4) followed by the two-day main event including more than 100 independently selected Briefings, Business Hall, Arsenal, Pwnie Awards, and more (August 5-6).Register with Discount Code DRbr2 for $200 off Briefings.
Register Now!
WEBINARS
Check out these online events that are available from the comfort of your computer! View our complete list of Upcoming Webinars so you can attend a live session or our Webinar Archives for webinars that are available On-Demand!

Slideshows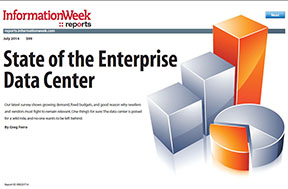 Research: 2014 State of the Data Center
Our latest survey shows growing demand, fixed budgets, and good reason why resellers and vendors must fight to remain relevant. One thing's for sure: The data center is poised for a wild ride, and no one wants to be left behind.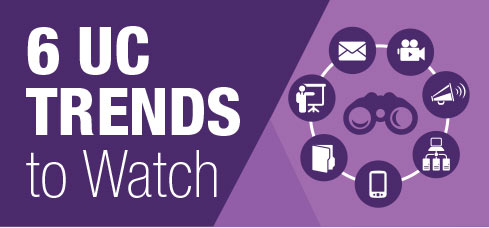 6 UC Trends to Watch
InformationWeek's 2014 Unified Communications Survey shows a revitalized market; 77% of 488 respondents have deployed UC or plan to within 24 months. Among those deploying or with plans, internal IT owns this tech: 40% will keep UC completely on premises vs. 3% going all cloud. For hybrid setups, 24% are primarily on premises vs. 17% mostly cloud.