Network Computing is published by UBM Tech, a division of UBM LLC.

UBM Tech
303 Second Street
South Tower, 9th floor, Suite 900
San Francisco, CA 94107
+1 415-947-6000

UBM LLC - US
600 Community Drive
Manhasset, NY 11030
516-562-5000
847-763-9588 - (outside the US)
847-763-9606 - Fax

Subscriptions & Customer Service:
Our Customer Service team is here to assist you with any questions or needs you may have. Send us a note at [email protected] and let us know how we can help.
• To sign up for a free Network Computing digital subscription package visit Subscription Package
• To sign up for the Network Computing newsletter please visit UBM Tech's newsletter center newsletter sign-up
• To unsubscribe from a newsletter visit Newsletter Unsubscribe
• To change email address, email change
• If you wish to no longer receive any promotional emails from UBM Tech please click here, [email protected].

Report a site issue
If you encounter a problem while using our site please contact us via email at [email protected]. Please include as much of the following information as you can:
• A short description of the problem along with the URL and screenshot
• Your current operation system, browser & version. If on mobile device, please specify device and model

Reprints:
For information about reprints and copyright permissions, please contact Wright's Media:
Joe Hull, Wright's Media, Phone: (281) 419.5725 ext.106 , Wright's Media

General business:
John Ecke, VP and Group Brand Director, [email protected] 212-600-3097

Editorial feedback/ inquiries:
Susan Fogarty, Editor-in-Chief, Network Computing, [email protected] (603) 583-1306
Sales & marketing inquiries:
http://createyournextcustomer.techweb.com/contact-us/biz-tech-contacts/

Media kit: http://createyournextcustomer.techweb

Slideshows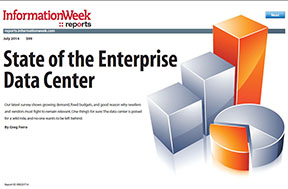 Research: 2014 State of the Data Center
Our latest survey shows growing demand, fixed budgets, and good reason why resellers and vendors must fight to remain relevant. One thing's for sure: The data center is poised for a wild ride, and no one wants to be left behind.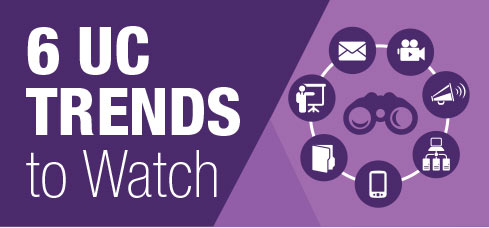 6 UC Trends to Watch
InformationWeek's 2014 Unified Communications Survey shows a revitalized market; 77% of 488 respondents have deployed UC or plan to within 24 months. Among those deploying or with plans, internal IT owns this tech: 40% will keep UC completely on premises vs. 3% going all cloud. For hybrid setups, 24% are primarily on premises vs. 17% mostly cloud.