VMworld 2015: 5 Trends To Watch
VMworld is so expansive, it's easy to lose your focus. We'll be following these hot topics.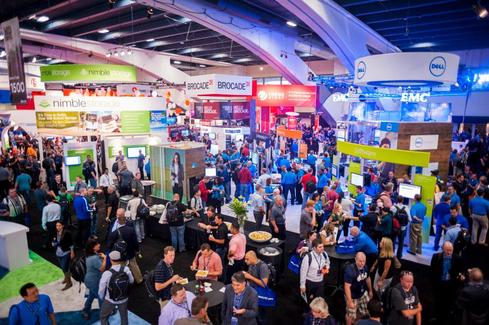 VMworld floors in San Francisco next week, taking up residence at the Moscone Center as well as most habitable space in a 5-mile radius. The VMware user conference has become a must-attend event in IT, growing in leaps and bounds from 1900 attendees in its first year to more than 20,000 expected to flock to the Bay Area in its ninth annual event.
The theme of this year's show, "Ready for any," kind of sums up the vague apprehension I have in attending. While my main focus is to meet with readers and industry experts face to face, the options for where to go and what to do are truly overwhelming. The session catalog boasts 870 sessions given by 925 different speakers. Revealingly, one of these is the "V Welcome" orientation session to help new participants navigate the schedule. And then there are the 249 exhibitors, as well as dozens of auxiliary programs, charity events, social soirees and meals hosted by organizations outside VMware. Ready for any, indeed.
Further complicating things is VMware's expansion into all things IT. Although VMworld is billed as an educational experience for technologies based on virtualization and cloud, just about anything on your radar -- networking, storage, security, mobility, you name it -- is covered at length. VMware has become a floor wax and a dessert topping, all in one.
So if you're heading off to VMworld, you may want to narrow down the possibilities. I've identified five major topics I have my eye on and hope to learn more about. If you see me there, flag me down. I'll be easy to spot -- just look for the woman with the wide eyes and confused expression on her face.
(Images: VMworld Social Stream)
Susan Fogarty has almost two decades of experience writing and developing content for IT professionals, especially those deeply involved in enterprise network infrastructure. She previously worked at TechTarget, where she spent 11 years, six as the Editorial Director of its ... View Full Bio