2016 Cloud Forecast: Aligning With Enterprise Needs
The new year will bring new hybrid and private cloud services that aim to meet enterprise demand for increased efficiency while maintaining compliance.
By and large, 2015 saw the dominant players in the hyperscale cloud space get stronger, practically unchallenged. Features and functionality of these platforms continue to grow richer, with updates to services continuing to accelerate while more vendors contribute images of their virtual servers and appliances. At the same time, there have also been forced pricing revisions across the board to continue to drive wide-scale adoption.
As a consequence, there were high-profile exits from the public cloud space in addition to strategic vendor mergers creating new, tightly integrated partnerships between vendors and service providers. These have led to the formulation of various ecosystems aimed at niche solutions that do not compete directly with the larger hyperscale platforms. The cloud landscape is in flux, and new technologies and forms of resource distribution such as containerization and the continued rise of parallel computing have demonstrated that virtualization is not the only efficiency mechanism.
There have been debates and discussions as to where the industry is heading, whether the market is ready, and how to transform the delivery of IT into an agile service that enables business outcomes by leveraging multi-cloud environments. Here is how I see cloud computing evolve in 2016.
The cloud will develop around the need for CIOs and IT leaders must be pragmatic about their capability to adopt constructive cloud services and maintain their complex application landscape, all within the necessary compliance parameters while saving money and ensuring uptime. This is a complex, multi-stage journey that remains difficult to execute correctly as it represents a complete shift in thinking from traditional approaches that have been in place for decades.
In line with these goals, we will see the development of hybrid solutions from cloud service providers that will support not only their customers' ambitions to reduce capex and increase efficiency, but also be able to accommodate their monolithic traditional IT applications and governance, risk and compliance criteria. Private cloud offerings will evolve to become more than simply managed dedicated infrastructure, offering flexibility, agility and efficiency through new consumption models that traditional vendors cannot provide, without requiring that clients relax their privacy and isolation requirements.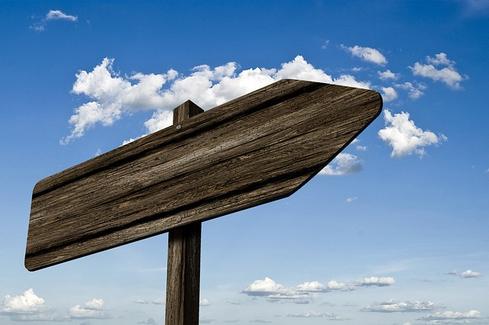 In 2016, we also likely will see the development of specific application and workload orientated cloud platforms for the enterprise. These flexible models will allow companies to consume applications as a service with full end-to-end management, deploy applications as a customized implementation on top of a managed platform, or blend applications and platform offerings to create the ideal mix of self-managed and fully delivered solutions.
Over-the-top management services will proliferate, covering everything from OS administration and patch management, to fully outsourced on-premise and cloud environments under one banner, giving clients a unified management service with a single set of performance metrics across multiple platforms.
Finally, I expect a greater selection of cloud-based networking and security services that will leverage cloud platforms as a deployment environment. As software-defined networking matures, providers will try to package these capabilities into services for their clients that can be accessed and deployed globally.
These solutions will emerge not only in the form of more virtual appliances being available within the marketplaces of public cloud providers, but also as fully managed as-a-service implementations of cost effective and SLA-driven connectivity optimization services, and broad security offerings. Continued abstraction of services will lead to cloud infrastructure enabling a broader scope of services that go beyond just applications and infrastructure, and touch other aspects of IT service areas that were previously not thought possible.
Market pressure will continue to force innovation of cloud services, the consistent theme being closer alignment to client needs and more flexibility.
(Image: geralt/Pixabay)
A global cloud architect in Dimension Data's Johannesburg, South Africa office, Tim Brophy has a broad range of experience in application architecture, functional design, business analysis, development, IT service management and pre-sales consulting. View Full Bio