Managing Performance In SDN And NFV Environments
Gauging service quality in an SDN/NFV network requires looking at every layer that makes up your application.
In a blog post recapping his keynote at the SDN & OpenFlow World Congress this fall, Dan Pitt, executive director of the Open Networking Foundation, predicted that 2016 will be the year that the intersection of software-defined networking and network functions virtualization takes center stage.
"NFV is a great introduction to the flexibility of network virtualization, and 2015 was a strong year for carrier deployments," he wrote. "However, the most important of these use cases require SDN underneath. In 2016, the combination of SDN and NFV will become commonplace in both carrier networks and enterprise clouds."
If your enterprise hasn't deployed SDN or NFV, it likely will in the near future, as adoption is expected to increase substantially in the coming years. Enterprises are looking to SDN and NFV to increase infrastructure agility.
But to deliver a great and consistent quality of experience, you must have visibility into how everything in the environment works together -- from the bare metal all the way to the application itself.
You cannot talk about the customer experience in an SDN/NFV environment simply from a network point of view. There is data in every layer that makes up your application, and each of those data sets tells you a different story. Together, they'll tell you the full story of the service you deliver and how external factors impact the service over time.
Also, we're no longer talking about an application as a fixed set of devices. Instead, you need to think of the service as a collection of variables. You need a workflow that "remixes" all of your performance data into the context of the service or applications to which you're responding. Your performance management system should connect the dots, show you what is unique and what needs investigating, and map it to your business applications and services,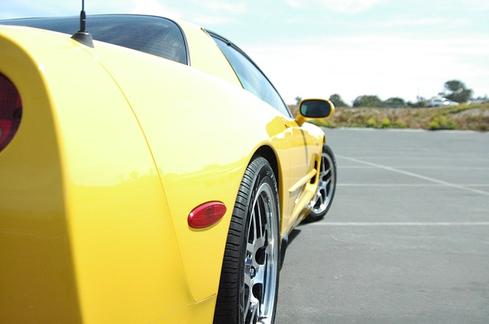 only showing what's relevant and suppressing the noise.
Think of your agile SDN/NFV network just like a car. You don't see your car as just the axle, seats, windows and so on. You see the whole car. So start looking at your infrastructure in the same way. It's not just storage, servers, hypervisors, or the network; it's the whole that matters to your customers and consumers.
Here are three tips for managing application and service performance in SDN/NFV environments:
1. Strive to show the impact of your infrastructure on the business. In these environments, you must not be as concerned when a virtualized router or application building block goes down. It's now more important to understand when you need more reliable pieces of infrastructure to sustain business growth. With this data, you'll make smarter decisions on how much you want to spend to maintain or grow revenues in different markets or regions.
2. When troubleshooting SDN/NFV performance issues, start with broad questions and then narrow your focus. Like a doctor treating a patient, try eliminating the majority of options and honing in on one or two potential causes. Begin at the application level with a strong understanding of the customer experience.
Working from the customer experience down is very different than working from the traditional device level up. When is the last time an executive called on her network team to tell them a specific router was slow? That never happens. The executive wants to know only why the application is slow. You need to transform infrastructure speak into a language that executives can understand, and that means starting the diagnosis at the experience level, not the device level. In SDN/NFV environments, your goal should be to help align the CIO and her team to business objectives.
3. Visualization of performance issues requires a retooling of how we think about infrastructure problems. In the past, if you had a pool of 100 servers, you'd want to know which server is not performing like it typically does. But with SDN, the question you must ask is, "Which server is not behaving like the other 100 servers in the pool?"
AT&T is just one company that has publicly been at the forefront of deploying SDN and NFV solutions in its Network On-Demand service, which the company says has already reduced provisioning cycle times up to 95% in less than a year. Andre Fuetsch, AT&T's senior VP of architecture and design, has said the move was driven by the realization that traditional networking can no longer keep up with traffic growth.
Leaders like Fuetsch demand infrastructures that react and automatically scale out when an application or service demands, and then scale back when demand decreases. It's essential for the performance management platform to help make recommendations and provide automated SDN intelligence.
We're moving towards an environment where performance management is provisioned with the application. It should interact with the infrastructure and orchestrate change based on intelligence gathered.
Of course, we'll be operating hybrid infrastructure for some time, so you must be able to monitor and manage both physical and virtual aspects from a single platform in order to understand dependencies and business impacts in these highly elastic and complex environments.
A co-founder of SevOne, Vess Bakalov leads the company's product development, design, and overall vision of the technology architecture. Vess created SevOne with the future of infrastructures in mind after working with legacy solutions during his time as a network architect ... View Full Bio