IT Support: Bridging The Generation Gap
Millennials will place new demands on IT support teams, according to a study by CompTIA.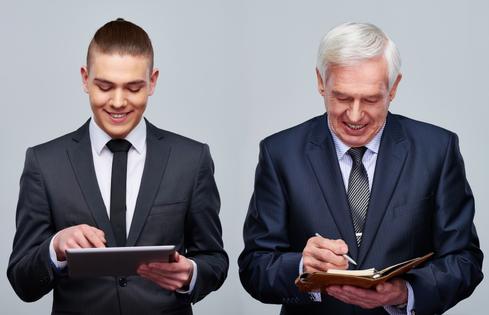 There's been a lot of talk about how Millennials and will transform the workplace. The assumption is that these digital natives who grew up with computers and the Internet will have much different needs and expectations than aging Baby Boomers when it comes to the technology they use.
Often stereotyped as entitled types who aren't exactly the most professional workers, Millennials (generally defined as people born after 1980) are expected to want to work as they live, demanding speedy access to corporate resources at all times via a computing device of their choice. Oft-cited statistics peg Millennials as surpassing Gen Xers this year as the largest share of the workforce.
A recent study by CompTIA looked at the technology habits of this new generation of workers and their IT support expectations. Compared to older workers, these tech-savvy workers will want more IT support even though they're bit more apt than previous generations to take a DIY approach to tech fixes. They'll also look for IT support via video chat, instant messaging, and social media.
Interestingly, even though employees are using a greater variety of devices, the venerable PC remains at the top of workers' list for IT support, according to CompTIA.
CompTIA's study on IT support needs was based on an online survey conducted in September of 700 business professionals in different age groups across a variety of industry sectors.
Let's take a closer look at CompTIA's findings to get an idea of what IT support teams will need to do to support this new generation of workers.
(Image: mediaphotos/iStockphoto)
Marcia Savage is the managing editor for Network Computing, and has been covering technology for 15 years. She has written and edited for CRN and spent several years covering information security for SC Magazine and TechTarget. Marcia began her journalism career in daily ... View Full Bio