Network Computing: Connecting The Infrastructure Community
The rise of virtualization, cloud computing, and mobility is causing immense changes inside and outside the data center. Different specialties and hardware systems are now converging onto one enterprise infrastructure system. At the same time, IT leaders have more options than ever for how to build infrastructure, how to deliver applications and services, and how to allocate budgets. In order to choose and implement the most efficient strategies and technology investments, IT leaders must be constantly learning, understand how to ask the right questions, and be able to explain infrastructure complexities in a manner that makes sense to their business environments.
What's our role?
IT professionals count on Network Computing and its affiliated conference, Interop, to show them the how and why behind next-generation networks, data centers, storage systems, communications, and cloud architectures. Interop is the live event for the IT community, while Network Computing provides IT practitioners with an online multimedia experience.
Network Computing provides community members with in-depth analysis on new and emerging infrastructure technologies, real-world advice on implementation and operations, and practical strategies for improving their skills and advancing their careers. Our community is a trusted resource for IT architects and engineers who must understand business requirements as well as build and manage the infrastructures to meet those needs.
How do we accomplish this?
The Network Computing community brings together experienced editors, expert consultants and speakers, and IT professionals -- providing a forum for them to solve problems, exchange ideas, and build relationships. We strive to analyze IT from the IT professional's point of view. Many of our authors are Interop speakers and track chairs and the most trusted voices in networking, mobility, data centers, storage, cloud, and UC. Through our interactive platform, community members are able to learn from these industry leaders and contribute their own ideas to ongoing discussions all year long.
View the Network Computing Media Kit
If you wish to no longer receive any promotional emails from UBM Tech please click here: [email protected].
CONTACT US
Role

Email

Phone

Editors

Editor in Chief
Susan Fogarty

603-583-1306

Managing Editor
Marcia Savage

510-652-4308

Marketing

VP of Marketing
Winnie Ng

MEDIA SALES

West & Central U.S.; Western Canada
VP & National Co-Chair,
Business Technology Media Sales
Sandra Kupiec

(415) 947-6922

WA, OR, MT WY ID, NV, SoCal,
Western Canada – Account Director
Matt Cohen-Meyer

(415) 947-6214

NorCal, UT, CO, AZ, NM – Account Director
Vesna Beso

(415) 947-6104

Account Executive
Silas Chu

(415) 947-6330

Sr. Account Executive
Krista Johnson

(903) 227-0421

South Atlantic & Northeast U.S.; Eastern Canada; India & EMEA
Washington DC, VA, NC – District Manager
Jenny Hanna

(516) 562-5116

Northeast, East Canada, NY, NH,
ME, MA, RI, CT, NJ, MI, OH
Matt Payne

(212) 600-3375

PA – Account Executive
Devin Rosenberg

(212) 600-3157

Account Executive
Leslie Deenihan

(415) 947-6074

Sr. Account Executive
Krista Johnson

(903) 227-0421
For easy sales inquiries, fill out the Contact Me form and an account representative will contact you shortly.

Slideshows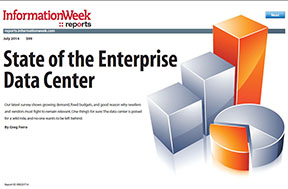 Research: 2014 State of the Data Center
Our latest survey shows growing demand, fixed budgets, and good reason why resellers and vendors must fight to remain relevant. One thing's for sure: The data center is poised for a wild ride, and no one wants to be left behind.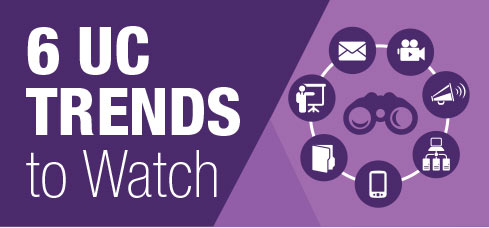 6 UC Trends to Watch
InformationWeek's 2014 Unified Communications Survey shows a revitalized market; 77% of 488 respondents have deployed UC or plan to within 24 months. Among those deploying or with plans, internal IT owns this tech: 40% will keep UC completely on premises vs. 3% going all cloud. For hybrid setups, 24% are primarily on premises vs. 17% mostly cloud.